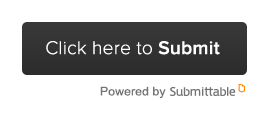 Submission Guidelines
Send poetry, prose, or visual art with a cover letter to

The William & Mary Review
PO Box 8795
Williamsburg, VA 23187

or via our online Submittable system.

The cover letter should include a two to three sentence biography and your post and email addresses. Please address your letter to the prose, poetry, or art editor.

The William & Mary Review does not accept previously published works, and works cannot be simultaneously published. If you choose to simultaneously submit works, please tell us in your cover letter. Do not send a combination of poetry, prose, and art in the same submission.

The deadline for submissions each year is March 1; we read from October to March and publish a new volume each spring. Contributors will receive five complimentary copies of the publication.
Submit Art
We only accept artwork digitally. Please send five to ten digital images of your unpublished art; all media and themes are welcome. Please submit images in TIFF or JPG format and use a CMYK – not RGB – color scheme to ensure proper display. All digital images should have 300 DPL minimum resolution. Please include the titles of your pieces in your submission.
Submit Prose
We accept short stories, essays, and non-fiction. Please keep submissions to less than 7,000 words or 25 typed double-spaced pages; shorter work is also perfectly acceptable. We do not accept novel chapters.
Submit Poetry
Single submissions should include six or fewer poems.

Submit Flash Fiction
We accept short prose or prose poems of less than 500 words. Single submissions should include no more than six of each.